It is all started from our little farm and little experience from Malaysia, we found out this kind of bee and honey can be used as a tool to help local community and local honey producers, while learning and researching more about our honey, we found out Effects of Natural Raw Honey.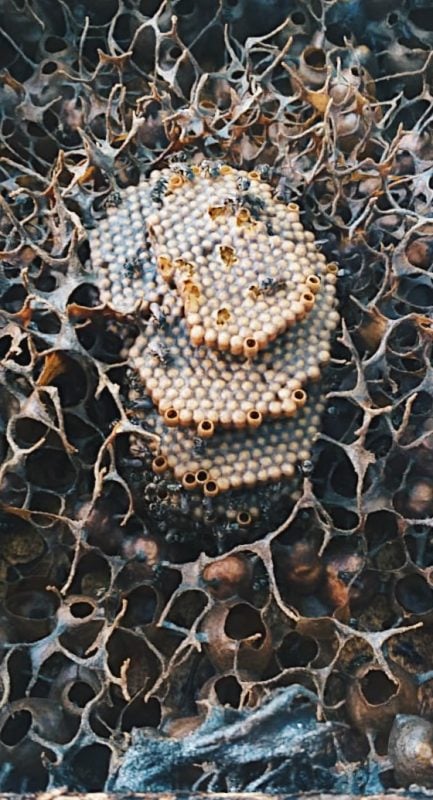 First of all, harvested honey already tested and delivered to local people, checking the result of tester itself, we found out that Trigona Raw Honey actually have improved their health, including antibody and metabolism, preventing sick and flu. Moreover, currently we have submitted our honey to researcher company (SUCOFINDO) to make sure our honey has the laboratory result that could be as PROOF of our product is original.
As a farmer of Trigona Raw Honey, we have been developing our farm and creating a home for our Trigona Bees, this kind of ecosystem is not that easy to create, our farm naturally planted oak and mangrove, located far away from pollution area, near a river and every tree is naturally grown and placed, that bring our area is naturally growth to meet the organic product standard. However, we also keep developing our farm such as plant even more trees and flowers to make sure our bees sustainable and also protect our environments.
This kind of movement not only helping people but also protect the environments, we believe bees are the best and most natural tool for spreading the pollen, that automatically helps us making a better farm and environments. We believe the best honey can be produced because of the great environment or the farm. So we have a responsibility to create a great environment & #SaveIndonesiaHoney
Necturist Trigona Raw Honey
Your Sweet & Sour Partner
Instagram: necturist.honey
WhatsApp: +628119254899
Tokopedia: link
Buka Lapak: link
Shopee: link