About Our Honey and Farm
Our farm is well known as family owned, everything is naturally produced and processed, we believe natural ecosystem could help bees and our company to create natural products that can be used as medicine, food and drink, moreover, not even affect our live but also the ecosystem and creatures to be able live there.
Our Goals
Introducing Trigona Honey to community
Supporting local community to be able creating a product
Providing natural products that helps Indonesia people being healthy
Naturally creating, developing and protecting environments
Spreading a word of "Belitung" to the world
We believe helping communities and protecting environments will have a massive impact to our ecosystem, this kind of natural products and farms not only help us to be able to live better but also the animals and plants. We will keep this process to create what we call sustainable farm that naturally growth and our honey will be produced more. Our farmers have an experience to move a new hive that helps us to create a sustainable product that we believe this kind of system will help them grow and develop their own ecosystem at our farm.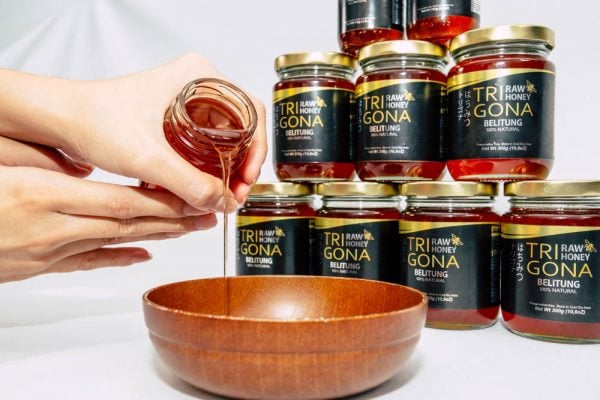 Our Honey
Trigona Raw Honey is made of 100% natural raw honey from Tropical Belitung Island, containing multivitamins and high nutrition to help support anti-inflammatory, antimicrobial, antioxidant and has many benefits for the human body.
Taste: Sweet and Sour
Nectar: Mangrove and Teak
Check this link for further information and benefits of our Honey and Click this link to buy our 100% Natural Raw Honey.