Inspired by community, we realised that community has to be encouraged to have a healthy lifestyle, while we providing one of the best natural nutrition food "Trigona Raw Honey", we have been thinking why we do not help our community? Then we created this movement or campaign.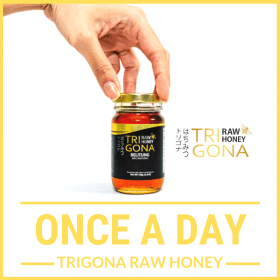 As we launched #OnceAdayHoney Campaign to increase people awareness about their health, we believe this will have an impact to community, reducing amount of people who could get sick easily especially in this condition when the weather is so hot.
We Necturist Indonesia as an organisation also part of community, we believe we have a responsibility to help at least reminding people to be live healthier with healthy lifestyle and consumption, we will keep encouraging people to be healthy with social media posts such as Instagram, Facebook and so on. So glad to be able do something positive for community.
Franse Hendra
Trigona Raw Honey Belitung Indonesia
Your Sweet and Sour Partner
Facebook: Link
Instagram: Link
WhatsApp: +628119254899
#OnceAdayHoney